Squire & Ditton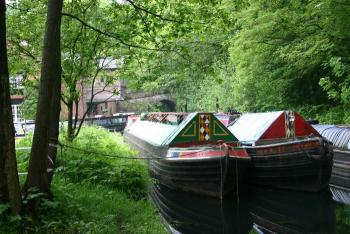 Squire & Ditton at FroghallRichard Booth writes:
"Please find attached photo of Squire & Ditton at Froghall Wharf in June 2004. Both boats went through (but only just, with about half an inch clearance!) as they are shown in the photograph, all I had to do was remove the topmasts.
The other boat just visible to the right is the River Class ANNE.
Squire, at 68ft, was able to wind before the tunnel in fact - I tried it on our way out, even though it was quite unnecessary to do so, I would think the limit is about 69ft.