Public talk - A Year In The Life
On Monday 23rd March, we will be giving a talk in Denstone Village Hall, entitled A YEAR IN THE LIFE. 2014 was a huge year for the Trust, marking the 40th anniversary of the reopening of the Caldon Canal, as well as being the year that a local volunteer group was established on the Uttoxeter Canal at Crumpwood, carrying on the great work being done as part of the Churnet Valley Living Landscape Partnership.
If you love the Churnet Valley, the canals, or just being outdoors we would love to see you and talk about ways you can become involved in our vision for the future of this historic area.
We're looking to increase our number of active volunteers not just for the work parties, but with all aspects of what we do. This includes work on funding applications, raising awareness, developing procedures, surveying the line of the canal, helping to run our website and social media, as well as more people to lead and attend our regular work parties. It is an exciting time to become involved and if you have a skill we can almost certainly use it!
The talk will be followed by the AGM of the Trust. You are welcome to stay for this if you are interested in becoming a member.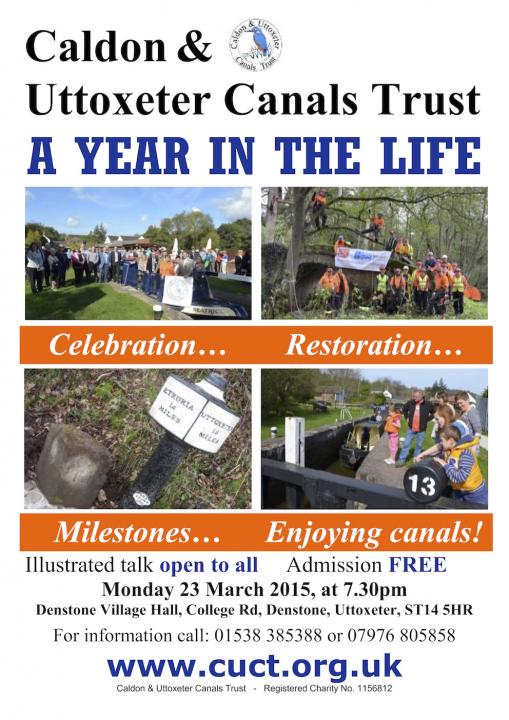 A year in the life - poster