Bedford Street Locks open day
Submitted by

Steve

on 19 November 2012, 5:41 pm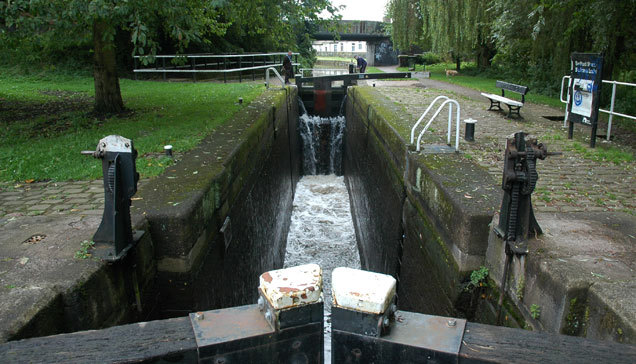 Due to extensive coal mining over the years, the depth of lock 1 and 2 has increased by a few feet due to mining subsidence, making it essential to keep an eye on the structure of the locks with regular inspections. Engineers will check the brickwork, timber work, lock gates and lock gate furniture such as paddles and gearing. 
Once the lock has been drained the team will also be using their heritage skills to carry out other repairs to the brickwork in the lock chamber.
Visit us
On Saturday 8 December the Canal & River Trust are inviting you to venture into the deep lock, walk along the lock bottom and ask our experts about their work. You'll also get the chance to meet the Etruria Boat Group Volunteers, who are bringing along one of their heritage boats.
No pre-booking required.
Location: Bedford Street Staircase Locks 1 & 2, Caldon Canal, Off Lower Bedford Street, Stoke-on-Trent, ST1 4BT
Time: 10am - 4pm, last entrance into the lock at 3:30pm
Parking: Etruria Vale Road at Etruria Locks, ST1 4RB.  Follow the signs for the Etruria Industrial Museum (over the white bridge)
This event is hosted by the Canal & River Trust. For more information see their website