CUCT supports launch of Canal & River Trust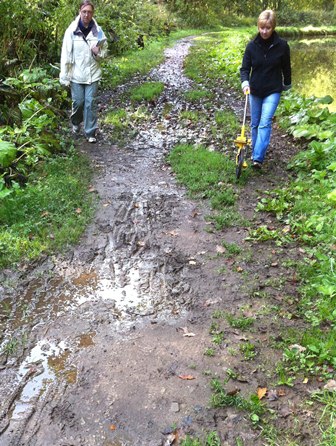 The Trust is delighted to be taking part in the launch of the Canal & River Trust with our Central Shires Waterways partners at Fradley Junction on Thursday 12 July 2012.
You will find the Caldon Canal on new CRT website by clicking here.
To celebrate the launch of the charity CRT are launching the Bring your towpath to life appeal – 50 environment projects across England and Wales.
You can help support the Caldon Canal by donating to CRT's local appeal to improve the canal in the Churnet Valley. Volunteers from the Caldon & Uttoxeter Canals Trust have worked with our partners at CRT to develop this project, which will deliver a range of improvements in the section from Hazelhurst Junction to Froghall.
The project will involve planting new trees, managing hedgerows and creating new habitat areas for the benefit of local wildlife, as well as restoring the towpaths and access points so that members of the community can enjoy this peaceful haven.
More information (CRT website)
Donate online (CRT website)
To donate £3 to the Churnet Valley project, text HAVEN to 70007. (Check with your network provider for details of any additional charge to use this service.)
The picture shows two of the CRT team on one of the walks done with CUCT volunteers, on a section of towpath between Consall and Froghall. The project aims to greatly improve deteriorated sections of towpath like this one.