Caldon Canal closed after towpath collapse
Submitted by

CUCT

on 11 November 2010, 6:12 pm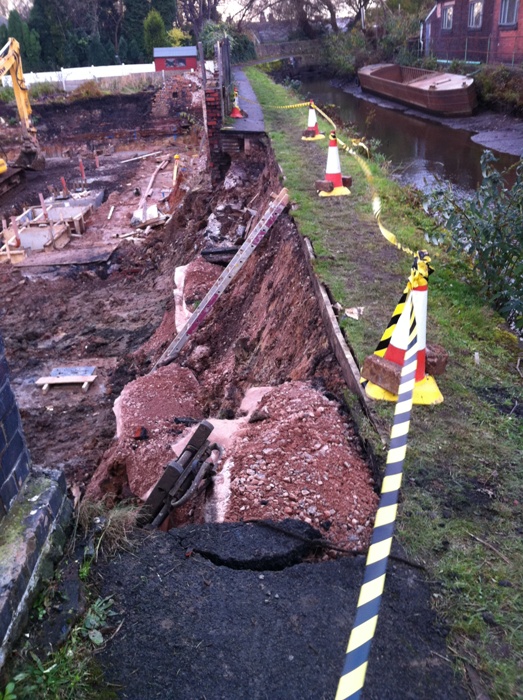 The following stoppage notice was issued by British Waterways on this morning, 11th November 2010
"BW has had to stop navigation and remove the water from the canal between Bedford Street Lock 2 and Planet Lock 3 due to the collapse of the towpath and canal wall over a 10 metre length. This section of canalis adjacent to a private development and BW is currently investigating the failure and is working closely with the developer's contractor. The navigation and towpath will remain closed until further notice.
The pound between lock 2 and 3 has been dewatered.
British Waterways apologise for any inconvenience this may cause.
The towpath is also closed
Enquiries: 01827 252000 during office hours"
Photos taken this afternoon can be seen here. We do not expect the towpath and canal to reopen for some time, but will post updates on here as we get them from British Waterways. Please do not attempt to access the site as the land is not stable in this area. The photos on this site were taken under the supervision of British Waterways staff.