Dear Uttoxeter Canal supporter
I sent an email a few days ago but it is clear that it did not reach everyone on our mailing list and I do want to be sure that everyone has seen this, so apologies if you saw the previous version.
I want to let you know that tomorrow we will be hosting a small event on the Uttoxeter Canal. As part of the national Heritage Open Days event we are encouraging our supporters to take a self-guided walk along the Uttoxeter Canal, starting at either Alton or Denstone, as you wish. Members of the Trust will be waiting in the Crumpwood area to talk about some of the history and features of the canal and to explain work that has recently taken place, from a safe distance.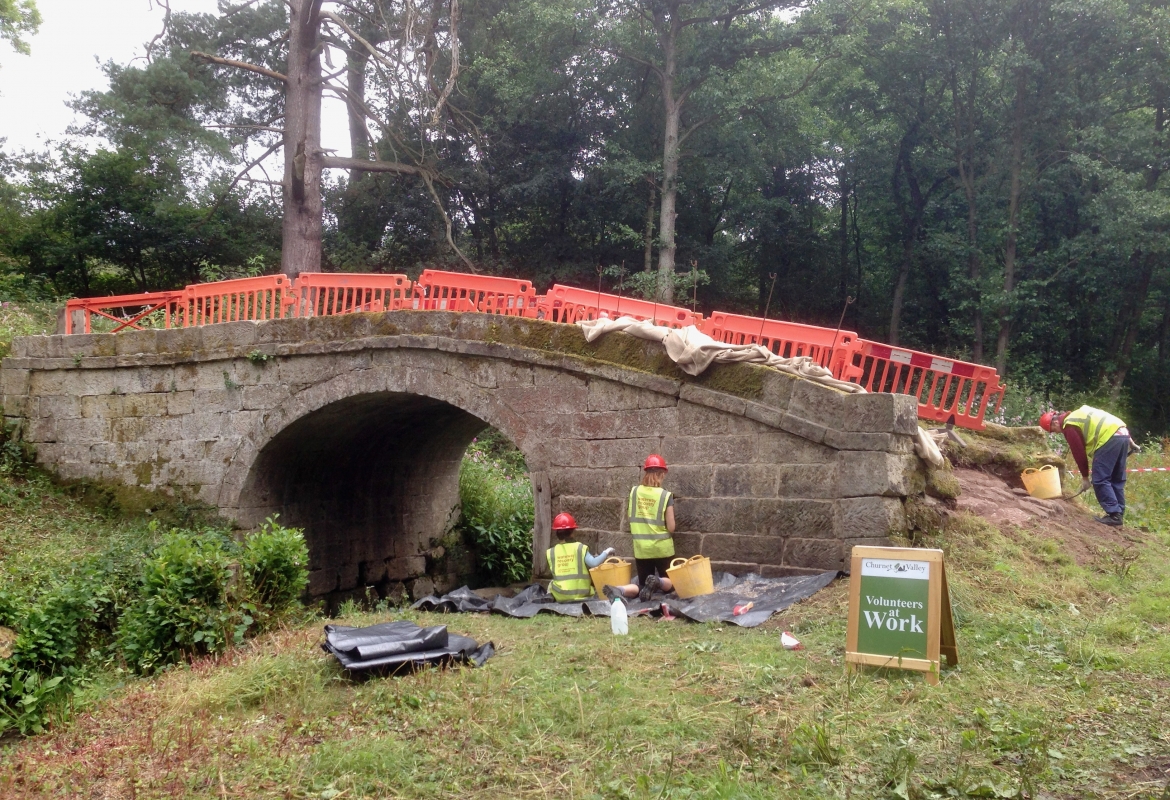 Additionally, in association with Lichfield Waterworks Trust, there will be a rare opportunity to see inside the historic pumping station at Crumpwood Weir. A fish pass was recently installed beneath this building and some of the original pumping gear removed as part of this project will be visible.
There is additional information on the new CUCT website. You might want to print this or have a smartphone available during your visit. For practical and social distancing reasons we cannot have Trust volunteers at all the sites of interest but there will be notices with information, some of which have QR code links to additional information on the website.
Access
Access to the sites is along the former railway track. Walk along the line from either Alton or Denstone until reaching milepost 23, roughly half way between the two villages. The walk from Alton is slightly shorter, but there is a good walk with things to see whichever direction you come from. Follow the signs and relaid towpath from here to the bridge, lock, weir and pumping station. Signposts will be in place and volunteers will be on hand to talk to visitors from a safe distance.
The weather forecast is good so why not enjoy the opportunity for a walk in the beautiful Churnet Valley and to see some of our projects.
Best regards
Steve
PS Also I suspect that the message may have reached a few people who were no longer on the mailing list so I apologise if you are one of these. I moved the website to new software recently and it seems that the routine that copied users from the old site did not distinguish between present and former subscribers, but it did exclude subscribers who joined the first version of this mailing list. You can use the unsubscribe link at the bottom of this email to remove yourself from these occasional messages if you want to, though you are of course welcome to stay and receive occasional updates about the Uttoxeter Canal.